Constantly looking for fun new things to do on our little red dot?
Gather all your friends and family – Singapore's first all-in-one indoor playground, X-SCAP8has ultimately opened in Somerset.
Situated in orchard center and spanning 6,000 square feet, X-SCAP8 (pronounced getaway) is the largest indoor indoor playground in the city, serving as a go-to space for the young (and the young-at-heart) to have an exciting good time.
There are five specially organized zones to explore and play in – Infinity & Beyond, Balls & Birdies, Smash Lab, X-Warrior Challenge and Arcade Zone.
Reach new heights, literally, with infinity and beyonda high level adventure course. Fight your fears as you swing, climb and traverse three different levelswith the highest at 10 meters.
Be rewarded with a sense of accomplishment as you conquer the fight against gravity in this exciting entertainment zone, which also happens to be perfect for recreational and team building activities.
Prices start from $35 per person.
If you need to decompress, de-stress and let off steam, head to Smash Labunique to X-SCAP8 rage room. Scream, scream and scream, as you vent your frustration on recycled bottles, old furniture and more in the privacy of an enclosed, soundproofed concrete room.
Each 45 minute session is at the price of 35 S$ for one person and $65 for two peopleincluding safety equipment and item crates.
Looking for another form of temporary escape from reality? Challenge your friends to a good old retro game or two at the Arcade areaa space filled with nostalgia that just might unleash your inner child.
There are over 200 game selections to choose from, including the likes of Pac man, donkey kong, Tetrisand street fighterwith tokens at the price of only $1 each.
Otherwise, head to Balls and Birdiesa golf stimulator it will keep your mind sharp and focused. You don't have to be a seasoned golfer to engage in a game with your buddies; guests can choose from different courses with different levels of difficulty and slowly perfect their swing skills.
Each one hour session is at the price of $60with a cap of four people per session.
Ninja warrior types can sweat at the X-Warrior Challengea indoor obstacle course designed to test his speed, agility and strength. It's an unforgettable experience not for the faint of heart that will keep you coming back for more.
At the time of writing, the X-Warrior Challenge is free with a minimum spend of S$30 per person to RestoBar 'Eat-Play-Laugh'.
Reward yourself after a long day of challenges at the new RestoBar 'Eat-Play-Laugh'with an outdoor patio overlooking the scenic Singapore skyline.
Sit back, relax and enjoy a refreshing drink accompanied by a variety of local and western delicacies including Laksa Aglio Olio with prawns and Har Cheong Gai wings.
Tickets can be booked here, but walk-ins are also accepted.
There really is something for everyone at X-SCAP8 – it's the hottest new hangout in the heart of the city, after all!
X-SCAP8
Facebook | Instagram | Website
📍 181 Orchard Road, Orchard Central, #07-02, Singapore 238896
🕒 11am-10pm (every day)
For more lifestyle updates like this, subscribe to our Telegram channel at @confirmgood.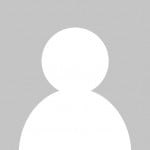 I'd gladly give you up for dessert.