NDP MP Bonita Zarrillo deleted a tweet questioning the need for indoor rinks given their impact on climate change, amid public ridicule for her comments.
On Wednesday, the representative from Port Moody—Coquitlam asked, "Is indoor skating still a necessity?" Can all ice sports be played without ice and without different equipment?… just think about the climate impact of man-made indoor ice.
Zarrillo also shared links to an NHL press release on the league's emphasis on "environmental sustainability" and an article by Inhabitat on "alternatives to rinks and their environmental impact."
"Rinks are an important part of winter sports, whether it's ice hockey, speed skating, curling, ice dancing or figure skating. But with growing concerns about global warming, water scarcity and our planet's climate crisis, even the International Olympic Committee, International Ice Hockey Federation and National Hockey League have taken on environmental issues. related to the coordination of sporting events on ice and the guarantee of energy consumption and the ice rink. – running costs are feasible. As a result, there is now a move towards the use of synthetic ice on rinks," the statement read.
He points out that modern ice-making equipment and maintenance measures used by indoor rinks consume a large amount of energy while producing pollution that harms the environment.
The article goes on to share the view that synthetic ice rinks "are cleaner and don't require big noisy generators and, best of all, they don't emit CO2 into the atmosphere."
"Traditional ice rinks have noise, energy waste and pollution costs. And their alternative, the synthetic ice rink, while solving these problems, still generates other environmental concerns regarding the disadvantages of microplastics and plastic," the author writes.
Before deleting his tweet, Zarrillo received backlash from several personalities on Twitter.
National Post contributor Ben Woodfiden said banning hockey on climate change would be a perfect recipe for a full-scale Canadian revolt.
Conservative strategist Michael Diamond has pointed out that denying people access to physical activity will have both physical and mental health consequences. He called Zarrillo's hold a bad one.
Meanwhile, Toronto businessman Matt Spoke said Zarrillo's rhetoric was "totally normal" and joked that a ban on indoor heating should also be considered.
Zarrillo's office did not respond to True North's requests for comment in time for publication.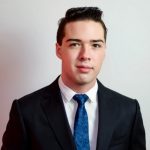 We ask readers, like you, to help support the factual and independent journalism of True North.
Unlike mainstream media, True North does not get a government bailout. Instead, we depend on the generosity of Canadians like you.
How can a media be trusted to remain neutral and fair if it receives government assistance? We don't think they can.
That's why independent media in Canada is more important than ever. If you can, please make a tax-deductible donation to True North today. Thanks a lot.