Education is the key to success; it is an idea challenged by many Mavericks throughout history. American billionaire, businessman, pilot and commercial astronaut Jared Isaacman is living proof of this. The high school dropout never lived by the standards and believed in charting his own course. Jared's ambitious nature showed up early on when Isaacman started his first business venture at just 15 years old. The teenager decided to drop out of high school to sell credit card terminals in his parents' basement.

Years of unconventional training in the founding of Draken International (a private Air Force provider) and Shift4 Payments, a payment processor, Isaacman has established numerous references in the business world and also in the business of life! The self-made, go-getter billionaire aims to explore the world beyond planet Earth and launch into orbit with SpaceX. He will travel farther in space than any human in the last 50 years; he is, after all, Jared Isaacman!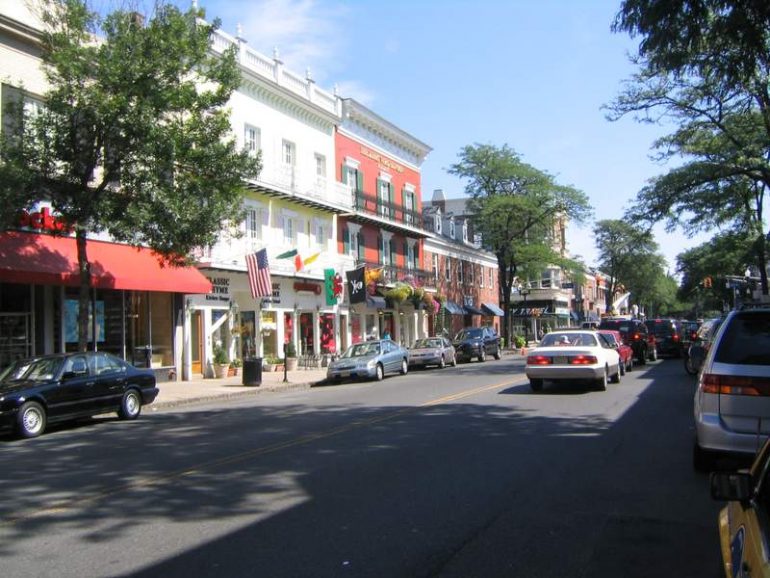 Childhood:
The youngest of three children, Jared Isaacman, was born on February 11, 1983, to Douglas and Sandra Marie Isaacman. The Jewish family called Westfield, New Jersey their home. but soon moved to Bernards Township, where Jared attended William Annin Middle School. As fate would have it, this is where Jared met his future wife, Monica Chacana. As a freshman at Ridge High School, Isaacman discovered another passion – fixing computers. Not one to stand and stare, Jared started a computer repair business in his parents' basement called Deco Systems while simultaneously working at CompUSA in nearby Somerville. All 14 years Jared was already multitasking, his job, his computer repair business and his school.
Two years in the field, Isaacman's hard work and skills earned him a full-time job offer from one of his clients. With so much already happening professionally, Jared opted to drop out of high school to take the job, earning a GED (Graduate Equivalency Diploma or General Education Diploma) in the process. road. With his older siblings (27 and 30, respectively) buying homes and structuring their lives, Jared was the one stuck at home with mom and dad. He wanted to go out, and the school wouldn't allow it. "I was always very motivated for their lifestyle and not very motivated for high school life," Jared said.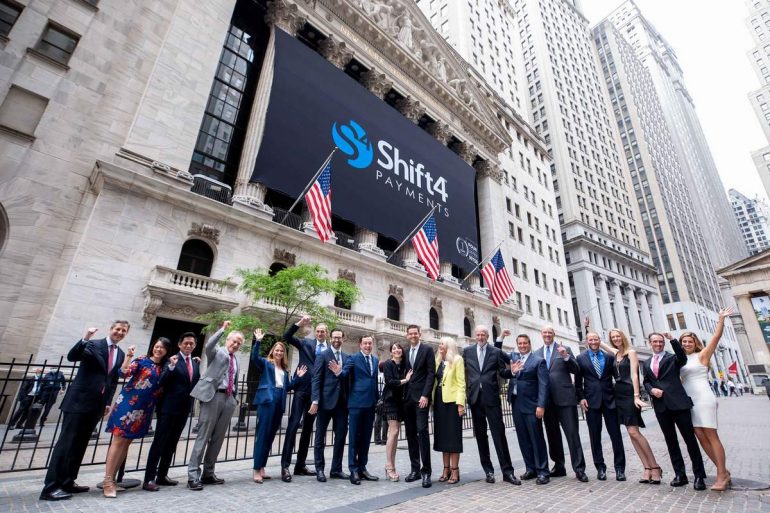 Career:
It didn't take long for Jared Isaacman to realize his calling. Six months into his first full-time job at Merchant Services Inc. (MSI), a payment processor, he knew he could make the process more efficient, easier to use, and most importantly, less expensive. This realization quickly took the form of United Bank Card, the ancestor of Shift4, in the basement of Isaacman's parents. His parents played a vital role in shaping their son's future by providing him with a place to pursue his dreams. His father took it a step further by quitting his sales job as vice president of a home security company to help and promote Jared's business. A $10,000 loan from his grandfather, coupled with his dealings with MSI, was instrumental in getting Isaacman an ID number from a bank to sell the credit card terminals. , thus setting his plans in motion. Today, Shift4 Payments has 1,500 employees at Lehigh Valley Industrial Park III in Hanover Township, Lehigh County.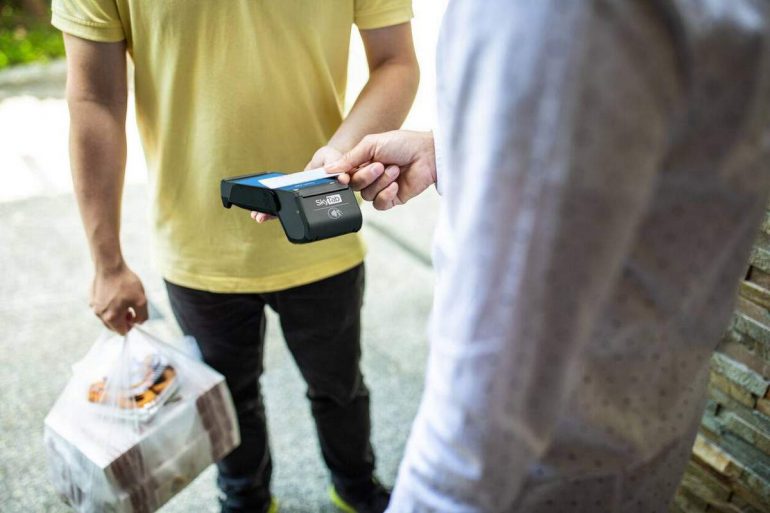 From startup to success:
In 2008, 25-year-old Isaacman launched Harbortouch, a touchscreen that combined a cash register and credit card terminal in a single device. "It was years before Square," Isaacman said, "We were way ahead of everyone else, and it was a smash hit." By 2015, the business had been profitable for over a decade. the successful business processed a whopping $11 billion a year from 60,000 merchants and generated $300 million in revenue.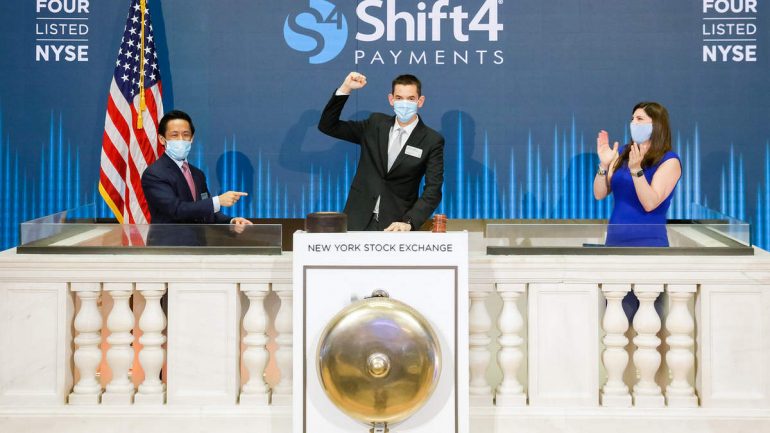 Within five short years, the company was renamed Shift4 Payments and Isaacman was the proud CEO of this major success that processed $200 billion in payments annually. According to Forbes, Isaacman said, "You only get a limited number of flight hours. It's not a lot of time, so it's just a matter of maximizing it while you can. Isaacman's older brother Michael said, "He strongly believes that we all have a lifespan that is limited by fatigue, so let's do the most amazing things we can while we're alive."
The love of aviation:
All work and no play could have made Jared a dull boy, but aviation saved him. Having started work so early, Isaacman began to burn out after years of construction work. After flying propeller planes, Jared quickly transitioned to jet planes completing hundreds of flight hours, being the ambitious person he is. In my opinion, Jared's journey testifies that he is a straight-to-the-point achiever.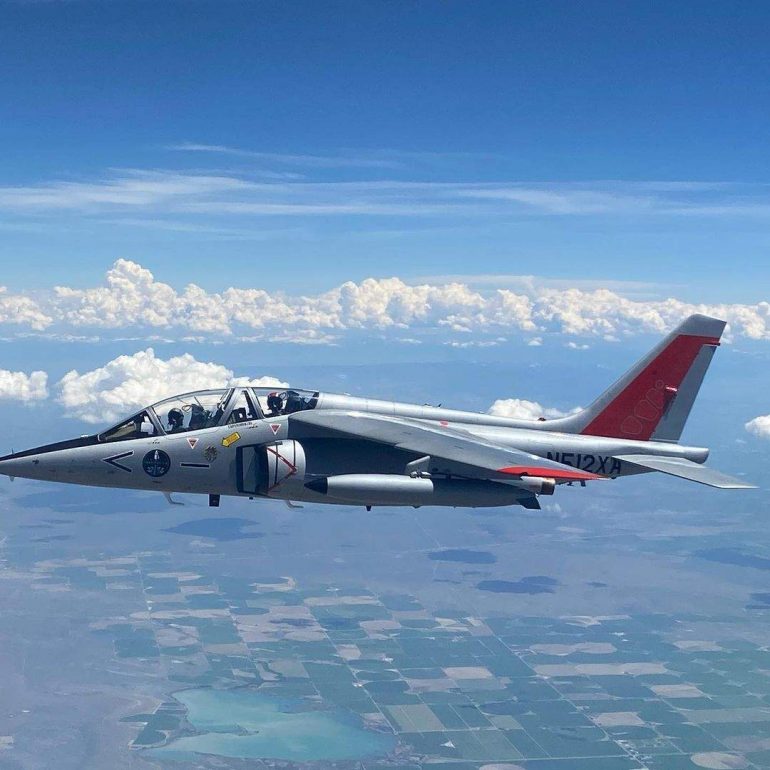 The 26-year-old Aquarius completed the fastest round-the-world flight on what was only his second attempt. A light jet took him to and from Morristown, New Jersey, via the Azores and Alaska, in 61 hours and 51 minutes.
Isaacman's love of aviation has not only done him good, but also helped raise $100,000 for the Make-A-Wish Foundation. Jared is not a man who keeps hobbies but passions. His passion drove him to aim higher, and the desire to fly fighter jets came next. He earned a bachelor's degree in professional aeronautics from Embry-Riddle Aeronautical University in 2011.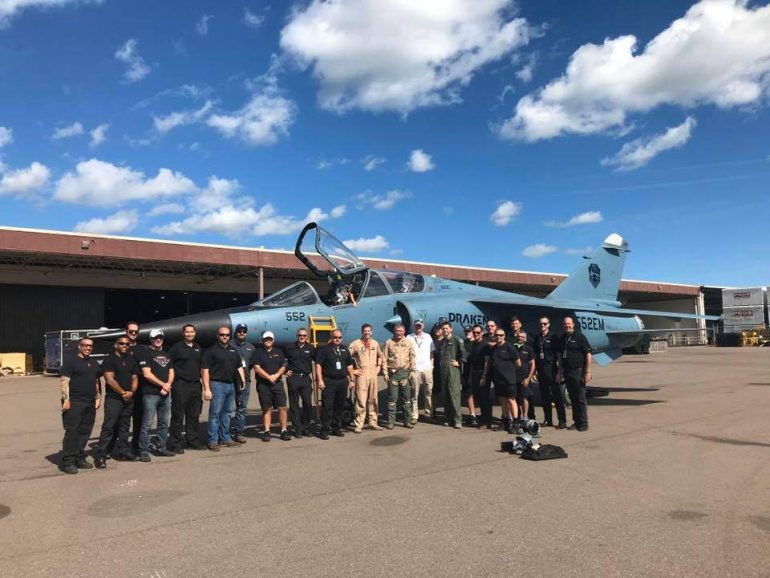 Draken International:
In 2010, Isaacman met Sean Gustafson, another member of the Thunderbirds, the famous Air Force stunt squadron. Together, the duo formed Draken International. The Florida-based company trains pilots for the US armed forces. The company operates one of the largest fleets of private fighter jets in the world. Still, Isaacman had to devote most of his time to the payment company. He devoted his 16-hour days, about 15% of which to Draken. "All I needed to focus on [at Draken] was buying more fighter jets before others could get their hands on them," he says. "Shift4 has always been the biggest part of my time commitment."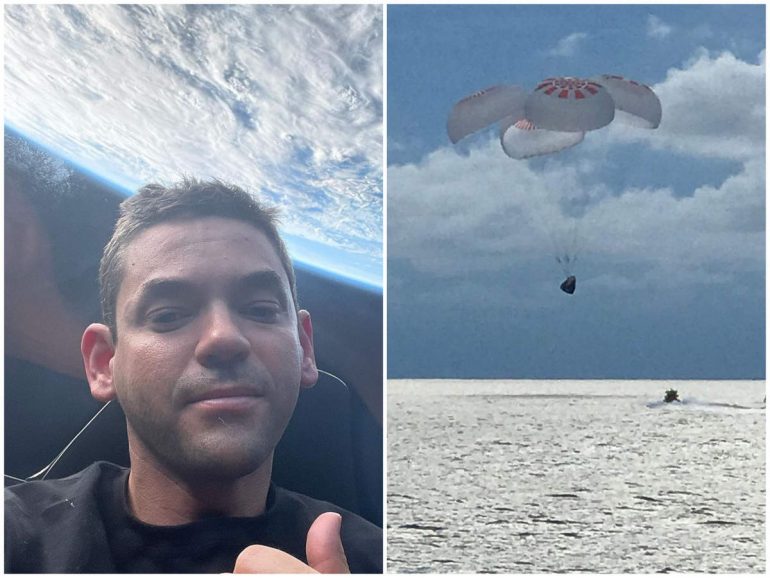 Isaacman's love of aviation won't stop at flying planes but will take him on a five-day space excursion with three other people in a Crew Dragon capsule. The billionaire tech entrepreneur will travel further in space than any human in the past 50 years and enjoy a SpaceX spacewalk. Isaacman shared a post on instagram share his enthusiasm. He posted: "Excited to be a part of this incredible space program – Polaris and the first Polaris Dawn mission. We have a great team, including the thousands at SpaceX who work every day to make science fiction a reality. Our missions will demonstrate new technologies, extensive research, space walking, and travel further into space than humans have gone since the Apollo lunar missions. I have an amazing crew @kiddpoteet @annawmenon & @gillis_sarahe and we are as passionate about advancing human space exploration as we are about @stjude's mission that no child should die at the dawn of life.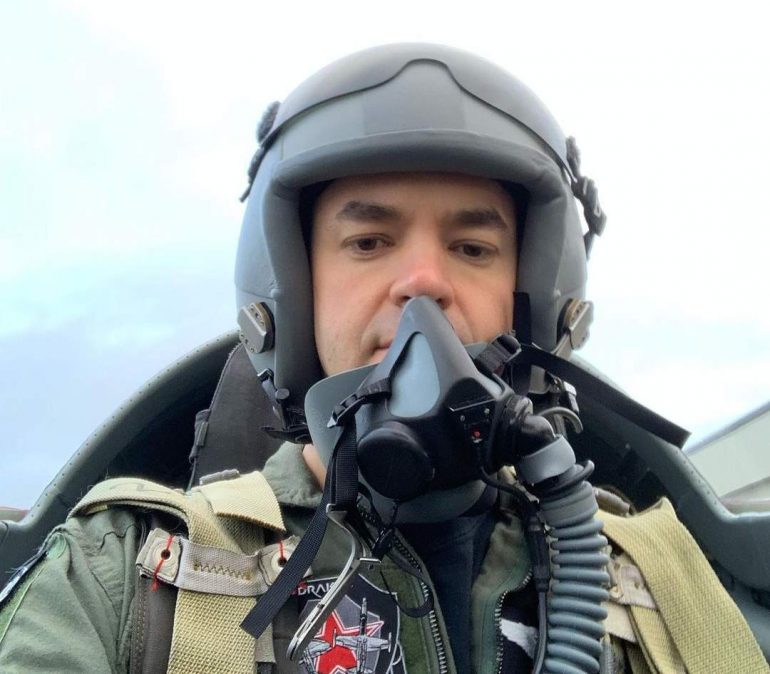 Adrenaline Addict:
Isaacman's life is full of action, not only professionally, but also personally. The adrenaline junkie likes to explore nature, take the paths less traveled and even set their sights on space. From flying a MiG fighter jet faster than the speed of sound, climbing mountains strolling around in his Tesla, the 39-year-old dad isn't afraid to make bold choices to unwind from his hectic 80+ hour weeks.
He started this year by climbing Mount Vinson, a 16,000 foot wall of snow in Antarctica. The CEO of Shift4 Payments took instagram to share stunning images of his experience, "Amazing adventure to Mt. Vinson w/ good friends to close an amazing 2021 and kick what I know will be a year of new heights. Antarctica is such a special place, and you you can meet tough guys like @nimsdai . Thank you @ed_viesturs @conrad_anker @davehahn.climb @rmiexpeditions for memories.' unfortunately, dehydration forces him to retrace his steps 500 feet from the summit, but the determined man will try again.
Events:
Isaacman is worth $1.4 billion, thanks almost entirely to his 38% stake in Shift4 Payments. He retains a small stake in Draken as part of additional assets estimated at $100 million, including a MiG jet and nine other planes. But all of this makes his journey incredibly painless and favored by fate! In March 2020, when the Covid-19 pandemic hit, the S&P 500 had crashed. As a result, trading was halted for the third time in two weeks and severely affected payment activity. Strict stay-at-home orders did not help matters and the perpetual drop in numbers meant that Shift4 offices could effectively close permanently. "It was a pretty significant, life-changing moment," Isaacman said. "A lot of thoughts were going through my mind: 'Are people coming back to the office? Is this company even going to be here? By the last week of March, transactions for Shift4's 125,000 restaurant customers were down 74% from the first week of February, while its 21,000 hotels were down 86%. Despite falling business, Isaacman waived fees for a three-month period, rolled out QR codes for contactless payments and launched a new service to help restaurants switch to online orders.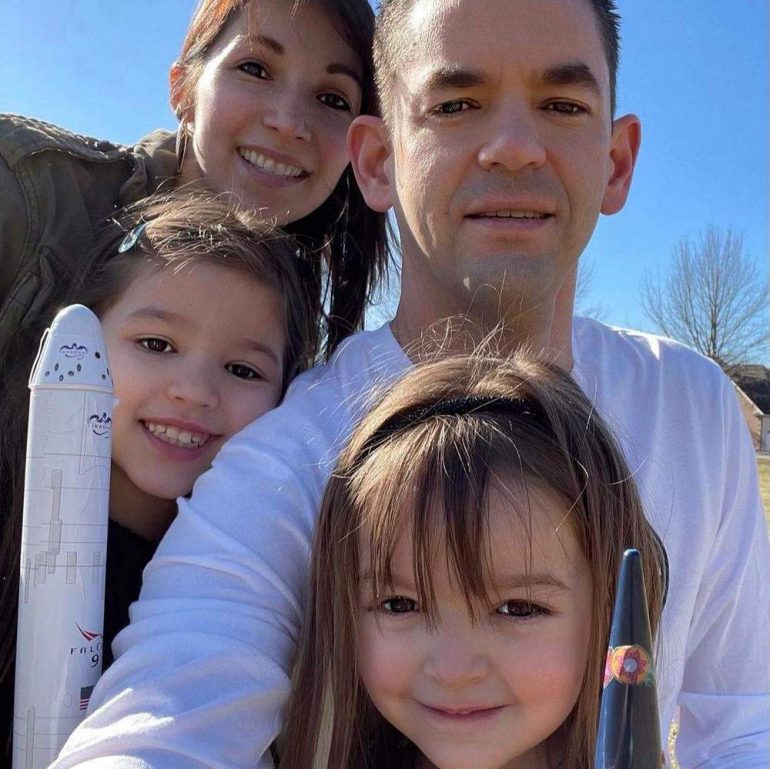 Family:
Isaacman married Monica Chacana, whom he met in college in 2012. The couple had been dating since 2002 before getting married a decade later. Monica and Jared are parents of two daughters. They had their first born Mila in 2014 and their second daughter is book, who enjoys eating a giant turkey leg. Like Jared, his family also loves spending time in the mountains. Isaacman lives with his family in Washington Township, Warren County, New Jersey.